Most readers of this blog probably already know Rob van Kranenburg, arguably THE leading European Internet of Things theorist. What you may not  know is that, for the past year, he and a core group of IoT leaders have been planning creation of a UK-based global IoT consultancy, "The Internet of People."
Unfortunately, one of the victims of that effort was a planned collaboration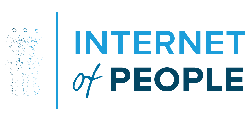 between Rob and me on an article about the IoT for the Harvard Business Review, but now I've got Dave Evans of Cisco as a writing partner, so I ain't complainin'!
At any rate, there's glorious news today: The Internet of People has officially launched, and there are more than 100 of us consultants who are already in the fold!
This is going to be an all-star team, so if you're in need of IoT strategy and other consulting services, I hope you'll contact us!