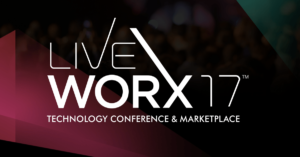 Got here a little late for CEO Jim Heppelman's keynote, so here goes!
Vuforia: digital twin gives you everything needed for merging digital "decorations" on the physical object
Unique perspective: AR takes digital back to the physical. Can understand & make better decisions.
Virtual reality would allow much of the same. Add in 3-D printing, etc.
"IoT is PLM." Says PTC might be only company prepared to do both.
Says their logo captures the merger of digital and physical.
Case studies: they partnered with Bosch's Rexroth division. Cytropac built-in IoT connectivity–  used Creo. Full life-cycle management. Can identify patterns of usage, etc. Using PTC's analytics capacity, machine learning analysis. Want to improve cooling efficiency (it was high at first). Model-based digital twin to monitor product in field, then design an upgrade. How can they increase cooling efficiency 30%??  Came up with new design to optimize water channel that they will build in using 3-D printing. Cool (literally!). 43% increase in cooling efficiency. The design change results in new recommendation engine that helps in sales. Replaced operating manual with 3-D that anyone can understand. (BTW: very cool stagecraft: Heppelmann walks around stage interviewing the Rexroth design team at their workstations).
Ooh: getting citizen developers involved!!!  Speeds process, flexibility. App shows how products are actually operating in the field. Lets sales be much more proactive in field. Reinventing CRM.  May no longer need a physical showroom — just put on the AR headset.
Connectivity between all assets. The digital twin is identical, not fraternal. Brings AR into factory. They can merge new manufacturing equipment with legacy ones that didn't have connectivity.  ABB has cloud-based retrofit sensors. Thingworx can connect almost anything, makes Industry 4.0 possible. Amazing demo of a simulated 3-D disassembly and replacement.
Hmmm — closing graphic of his preso is a constantly rotating circular one. Anticipating my "circular company" talk on Wednesday????
Closing the Loop With Enterprise Change Management. Lewis Lawrence of Weatherford, services to petroleum industry:
former engineer. In charge of Weatherford's Windchill installation (they also use Creo).
hard hit by the drop in gas prices
constant state of flux
15 years of constant evolution
their mantra: design anywhere, build anywhere.
enterprise change — not just engineering.
hmmm: according to his graphics, their whole change process is linear. IMHO, that's obsolete in era of constant change: must evolve to cyclical. Ponderous process…
collect data: anything can be added, if it's latest
The IoT Can Even Help You Breathe Better: GCE Group's Zen-O portable oxygen concentrator for people with respiratory problems (not actually launched yet):
InVMA has built IoT application using ThingWorx to let patients, docs and service providers carefully monitor data
GCE made radical change from their traditional business in gas control devices. Zen-O is in the consumer markets. They were very interested in connected products — especially since their key competitor launched one!
Goals: predictive maintenance, improved patient care, asset management, development insight.
Design process very collaborative, with many partners.
The Digital Value Chain: GE's Manufacturing Journey. Robert Ibe, global IT Engineering Leader at GE Industrial Solutions:
supports Brilliant Factory program.
they design and manufacture electrical distribution equipment, 30 factories worldwide.
"wing-to-wing" integrated process
had a highly complex, obsolete legacy
started in 2014: they were still running really old CAD technology. 14 CAD repositories that didn't talk to each other. 15 year old PLM software. No confidence in any of data they had.
They began change with PLM — that's where the digital thread begins.  PLM is foundation for their transformation.
PLM misunderstood: use it to map out cohesive, cross-functional, model-based strategy. Highlight relevance of "design anywhere — manufacture anywhere." Make PLM master of your domain. Make it critical to commercial & manufacturing. Advertise benefits & value.
Whole strategy based on CAD. Windchill heart of the process.
Rate of implementation faster than business can keep up with!
Process: implementation approach:

design systems integration
model-based design
digital thread
manufacturing productivity.

common enterprise PLM framework
within Windchill, can see entire "digital bill of documents."
focused on becoming critical for supply chain.
total shift from their paper-based legacy.
integrated regulatory compliance with every step of design.
It's Not Your Grandmother's IoT: Blockchain and IoT Morph Into An Emerging Technology Powerhouse:
Example of claims for fair-traded coffee that I've used in past
Finding Business Value in IoT panel:
Bayer — been in IoT (injection devices for medicine) for 7 years.  Reduced a lot of parts inventory.
Remote control of vending machines replaces paper & pencil
Your team needs to evangelize for biz benefits of IoT
New Opportunities:

vision and language
interacting with physical world
problem solving.

Didn't know!  Skype can do real-time translation.
Google Deep Mind team worked internally, cut energy costs at its server farms. 15% energy reduction.
Digital progress makes economic pie bigger, BUT  most people aren't benefitting economicallly. Some may be worse off. "Great decoupling" — mushrooming economic gap. One reason is that tech affects different groups differently.
"Entirely possible to create inclusive prosperity" through tech!
WEDNESDAY
Delivering Smart City Solutions and an Open Citywide Platform to Accelerate Economic Growth and Promote New Solution Innovation, Scott McCarley, PTC:
$40 trillion potential benefits from smart cities
1st example & starting point for many cities, is smart lightpoles. Major savings plus value added. Real benefit is building on that, with systems of systems (water, traffic, energy, etc.) — the systems don't operate in isolation.
Future buildings may have built-in batteries to add to power supply. Water reclamation, etc.
Cities are focused on KPIs across all target markets.
Cornerstone systems for a city: power & grid, water/wastewater, building management, city services & infrastructure.
Leveraging ThingWorx to address these needs:

deploy out-of-box IoT solutions from a ThingWorx Solution Provider: All examples, include Aquamatix, DEPsys (grid), Sensus, All Traffic, Smoove (bike sharing).
leverage ThingWorx to rapidly develop new IoT solutions.
connect to any device, rapidly develop applications, visually model systems, quickly develop new apps. Augmented reality will play a role!
create role-based dashboards:
one for your own operations, another for city.
bring the platform to create a citywide platform.
Sum of connected physical assets, communication networks, and smart city solutions.
Digital Supply Networks: The Smart Factory. Steven Shepley, Deloitte:
3 types of systems: 1) foundational visualization solutions:  KPIs, etc. 2) advanced analytical solutions 3) cyber-physical solutions.
Priority smart factory solutions:

advanced planning (risk-adjusted MRP), dynamic sequencing, cross network.
value chain integration: signal-based customer/supplies integration, dynamic distribution routing/tracking, digital twin.
asset efficiency: predictive maintenance, real-time asset tracking intelligence, energy management
labor productivity: robotic and cognitive automation, augmented reality-driven efficiency, real-time safety monitoring
exponential tech: 3-D printing, drones, flexible robots.

How to be successful: think big, start small, scale fast
Act differently: multi-disciplinary teams,
sensors getting simpler, easier to connect & retrofit. National Connectors particularly good.
Global Smart Home, Smart Enterprise, and Smart Cities IoT Use Cases. Ken Herron, Unified InBox, Pte.
new focus on customer
H2M: human to machine communication is THE key to IoT success. Respect their interests.
Austin TX: "robot whisperer" — industrial robot company. Their robots aging out, getting out of tune, etc. Predictive analytics anticipates problems.
Stuttgart: connected cow — if one cow is getting sick, may spread to entire herd. Intervene.
Kuala Lumpur: building bot — things such as paper towel dispensers communicating with management.
London: Concierge chatbot — shopper browsing can chat with assistant on combining outfits.
Dubai: smart camera. Help find your car in mega-shopping center: read license plates, message the camera, it gives you map to the car.
Singapore: Shout — for natural disasters. Walks the person making the alert through process, confirms choices.
Stuttgart: Feinstaubalarm — occasional very bad airborne dust at certain times. Tells people with lung problems options, such as taking mass transit.
Singapore: Smart appliances — I always thought smart fridge was stupid, but in-fridge camera that lets you shoot a "shelfie" does make sense
Fulda Germany: smart clothing for military & police: full record of personal health at the moment. Neat!
Noida India — smart sneakers can automatically post your run results (see connection to my SmartAging concept)
Business Impact of IoT, Eric Schaeffer, Accenture:
Michelin delivery trucks totally reinvented, major fuel savings, other benefits.
manufacturing being deconstructed
smart, connected products are causing it
industrial companies must begin transformation today
Thingworx: Platform for Management Revolution. W. David Stephenson, Stephenson Strategies:
Here are key points from my presentation about how the IoT can allow radical transformation from linear & hierarchical companies to IoT-centric "circular companies" (my entire presentation can be found here):
The IoT can be the platform for dramatic management change that was impossible in the past.

Making this

 

change requires an extraordinary shift in management thinking: from hierarchy to collaboration.

The results will be worth the effort: not only more efficiency & precision, but also new creativity, revenue streams, & customer loyalty. 

In short, it will allow total transformation!
Kickstarting America's Digital Transformation. Aneesh Chopra & Nicholas Thompson!
on day one, Our President (not the buffoon) told Chopra he wanted default to be switch from closed to open government & data.
National Wireless Initiative: became law 1 yr. after it was introduced.  Nationwide interoperable, secure wireless system.
Obama wanted to harness power of Internet to grow the economy. Talked to CIO of P & G, who was focused on opening up the company to get ideas from outside.
Thompson big on open data, but he thinks a lot more now is closed, we're going wrong way.
Interesting example of getting down cost of solar to $1 per installed watt!!
Thompson: growing feeling that technology isn't serving us economically. Chopra: need to democratize the benefits.
Chopra talking about opening up Labor Dept. data to lead to creative job opportunities for underserved.