It's been a while since I've addressed my concept of "SmartAging," which combines "Quantified Self" health devices that can improve seniors' health and transform their relationship to their doctors into more of a partnership, and smart home devices that help people manage their homes more easily as they age.
Since I'm nearing my 74th birthday next week, LOL, it seemed an appropriate time to return to the meme.
What triggered my interest was LifePod, a new desktop device similar to an Amazon Echo or Google Assistant, which also is available separately as a platform that can be used on either of those devices or an Apple HomePod.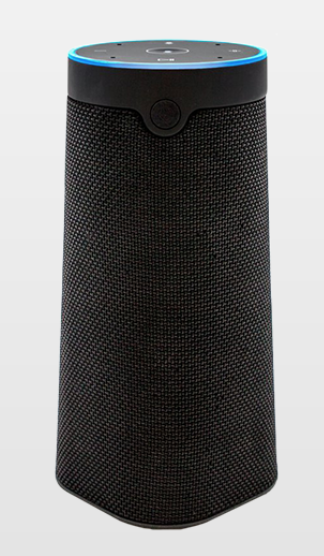 It reminds me of my only slightly tongue-in-cheek post last year about the SNL Amazon/AARP Echo "Silver Edition," which was aimed at the Greatest Generation and offered features such as shouting, instead of speaking to you, and answering to 250 or so names that had something in common with Alexa, LOL. As I've found in my 5+ years of explaining advanced tech to seniors, especially those older than 80 who may have never encountered it in the workplace, there was an element of truth in the SNL "ad": voice really could be the killer input device, because you don't have understand the underlying technology — you just have to speak the relevant command.
In fact, I read a piece this morning quoting a leading venture capitalist who predicted that keyboards as an input device will become a quaint relic in the next five years, and that voice "is the opportunity of the decade." I became a believer eight years ago, when I was writing Data Dynamite, and, facing a bad case of writer's block, ended up dictating the first draft using Dragon Dictate!
LifePod is a second-generation voice device, built on the abilities of devices such as the Echo, which is billed as a "voice-controlled virtual caregiver, companion and digital assistant." It adds a significant component beyond what those devices offer: users no longer have to use the prompts such as "Hey, Siri," or "Alexa," to "wake" it (don't know about you, but on occasion I've been known to summon one or the other of those gals using the wrong name — sometimes on purpose to see what "she" will answer, LOL).
"Instead, it will start conversations with the elderly user based on 5 preset schedules (wake-up, morning, afternoon, evening, and bedtime) created by an adult child or other remote caregiver. This can be particularly valuable for early-stage dementia patients who may simply forget key actions such as taking a morning pill or staying hydrated.
Equally important is the role the LifePod can play in dealing with a critical problem for house-bound seniors, social isolation, which is increasingly seen as a crucial factor in aging. Among other things, it can offer them ".. quizzes, health and nutrition info, games, music, audiobooks, jokes, history and trivia, and social networking" that provoke interaction.
The company says that LifePod will incorporate AI that will recognize deviations in factors such as sleep patterns and physical activity, then automatically alert their caregivers.
Macadamian, which collaborated in the platform's creation, said that future offerings that leverage digital links that in the future mean that:
"LifePod could be integrated with personal hygiene devices like connected toothbrushes, or motion detectors to better track the actions of the user and increase their safety or further assist them in the home. It could also integrate with medical devices like blood pressure monitors, glucose meters, or sleep trackers to track the user's health in correlation to the other data and include it in the daily reports or use it to trigger alerts."
In the past I've ranted that seniors don't want to be stigmatized by alert devices hanging around their necks that scream "I'm elderly, pity me." LifePod, a cool device sitting on their kitchen tables or as a service added to their existing Echo or Home device, are just what the doctor ordered.