Wow: glad I put up with all of the tech problems during the Apple product launch today: the Apple Watch was worth it! It really seems as if it will be the killer device/app for the Internet of Things consumer market, and I think it may also be the lynchpin for my vision of "smart aging," which would link both wearable health devices and smart home devices.
The elegant, versatile displays (it remains to be seen how easy it will be for klutzes like me to use the Digital Crown and some of the other navigation tools) plus the previously announced Health and Home Apps that are part of iOS 8 could really be the glue that brings together Quantified Self and smart home devices, making "smart aging" possible.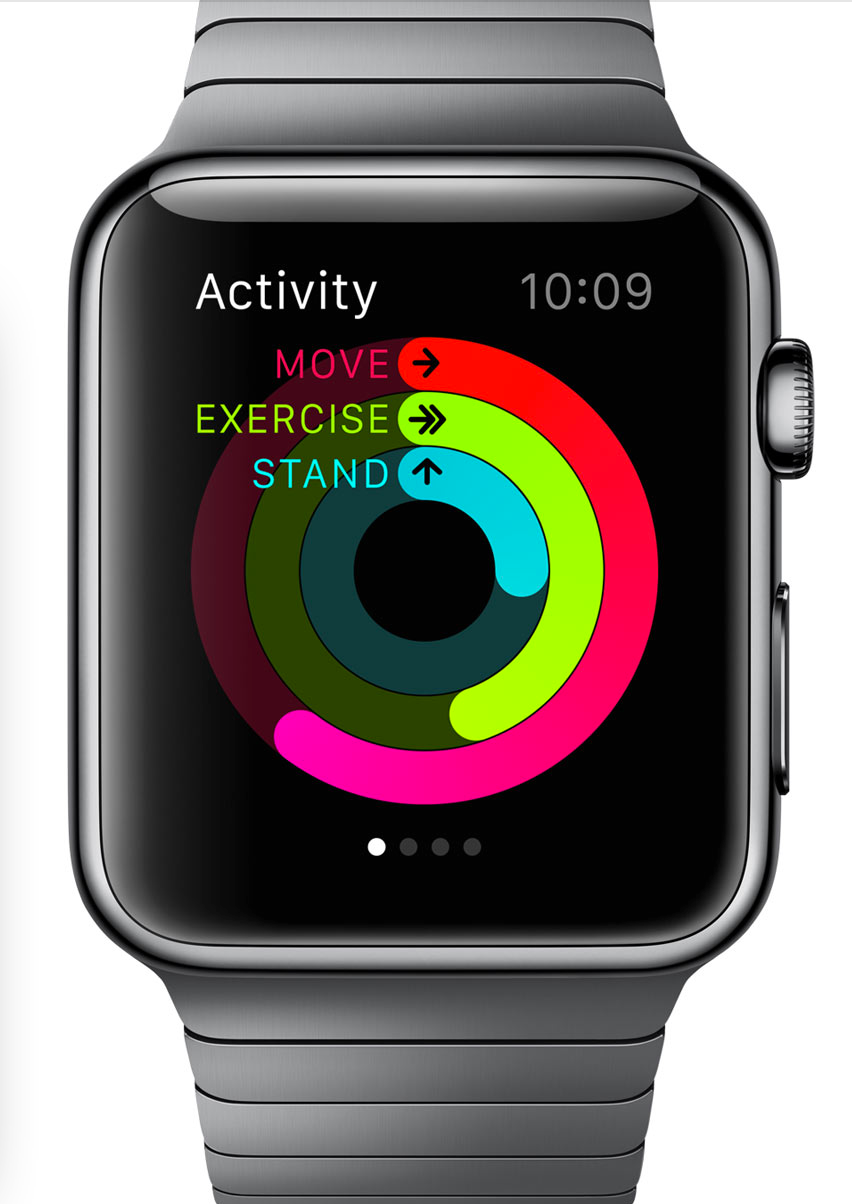 It will take some time to learn all about the watch and to see what apps the "Watch Kit" spawns, but here are some immediate reactions:
sorry, but I think it could kill the Lechal haptic shoes before they get off the ground: why have to pay extra for shoes that will vibrate to tell you where to go when your watch can do the same thing with its "Taptic Engine"?
I think I'll also ditch my Jawbone UP, as much as I love it, for the Apple Watch: the video on how the Activity and Workout apps will work makes it look incredibly simple to view your fitness data instantly, vs. having to open an app on your phone.
(Just dreaming here): if they can pull off that neat "Milanese Loop" band on one of the versions that clamps to itself, what about not just a heart beat monitor, but a band that converts into a blood-pressure cuff? Guess that wouldn't be accurate on the wrist, anyway, huh?